Should I Buy or Lease a New INFINITI?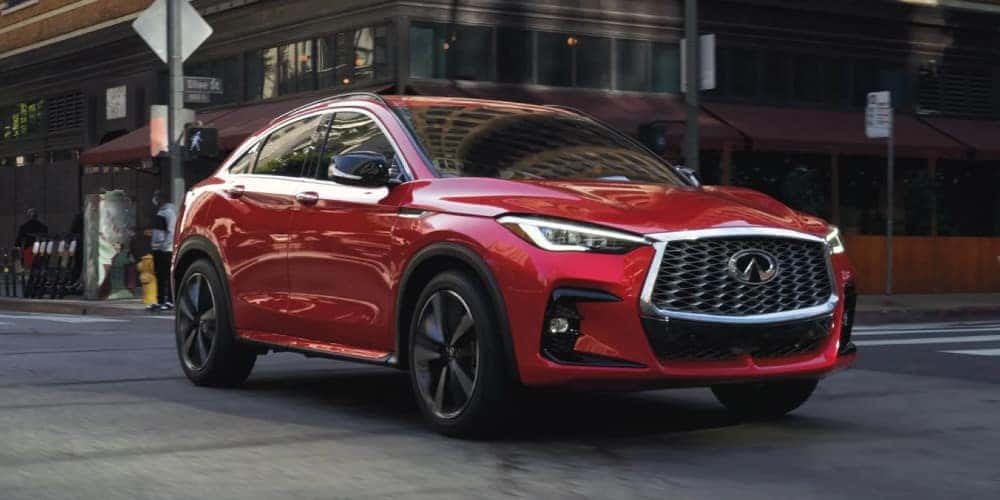 ---
Whether it's your first time getting your own car, or it's been a while since being in the market for a vehicle, then you might find yourself asking "Should I buy or lease a car?" Neither one is necessarily better than the other since both have their benefits and shortcomings that you need to decide on, but one is likely better for your situation in Miami. Find out what the benefits for each are below before talking to the finance specialists from INFINITI of Coral Gables, and apply for financing online to make it easier than ever for you to enjoy a new INFINITI no matter your choice.
The Benefits of Leasing
Leasing is when Hialeah drivers rent their car for a mutually agreed amount of time, which can be several months or a few years. If you lease a car, keep in mind that you don't get to build equity or sell the vehicle, as ownership is still held by INFINITI of Coral Gables. However, there are several perks, including:
You only have to pay for the depreciation that occurs over the duration of the lease term. This means you'll have lower monthly payments, and your down payment will be smaller.

You also won't have to pay as much sales tax!

Other benefits of leasing vs. buying include flexibility. In other words, when your lease is up, you can renew it, swap it out, end it, or finance the remaining value of your lease. Once your lease it up, you can even take advantage of our

online lease return

program.
The Benefits of Financing
What about financing a car instead? When you choose to finance, you take out a loan on the entire value of the vehicle with the intention of owning it. The full value of a vehicle will be more than the depreciation over a temporary lease period, so expect to make a larger down payment, pay more sales tax, and make larger monthly payments in Miami Beach. However, the benefits of financing include:
You'll be able to

sell the car at any time

and recoup what you've invested into the principal of your loan.

You also have the freedom to customize your car however you like since you own it!

Financing is almost always the most cost-effective strategy, but it requires bigger costs both upfront and month-by-month, as well as more commitment.
It's even possible for you to finance a car with no or bad credit, but we advise you to discuss it with us beforehand to see if this is a good strategy for you.
Explore About INFINITI Leasing and Financing Today
If you've discovered that there is a model in our inventory that strikes your interest, don't hesitate. You can contact us to schedule a test drive or browse our leasing specials today. If financing is something you're interested in, then don't forget you can take full advantage of our selection of new vehicle specials for even more ways to save.