Family Friendly Activities & Things To Do With Kids in Miami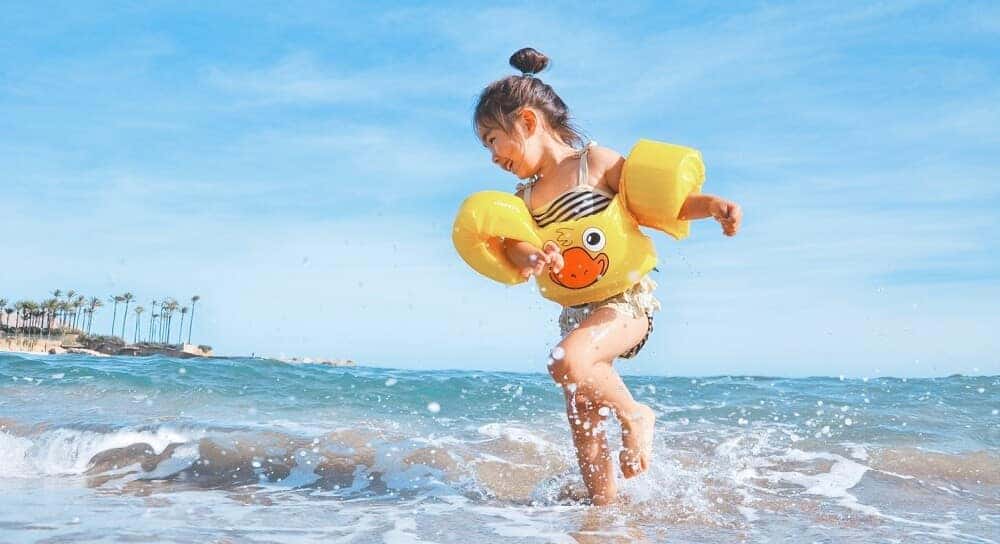 Miami, Florida, is a year-round destination for adventure and fun. With abundant attractions and activities, the Magic City offers plenty for families with kids. Explore the following five fun things to do with your family in Miami. And if there's an event or activity you and your family enjoy, let us know by contacting us online and giving us your recommendation.
Encounter Aquatic Animals at Miami Seaquarium
Treat your family to unforgettable encounters with aquatic animals at Miami Seaquarium. This world-class attraction delights parents and children with dynamic sea life exhibits featuring dolphins, manatees, penguins, sea turtles, stingrays, and more. The Miami Seaquarium offers the ideal blend of education and entertainment for all members of your family.
While you'll find many activities to keep you and your kids busy for hours at Miami Seaquarium, the Dolphin Encounters program is perhaps one of the most memorable experiences your family will treasure.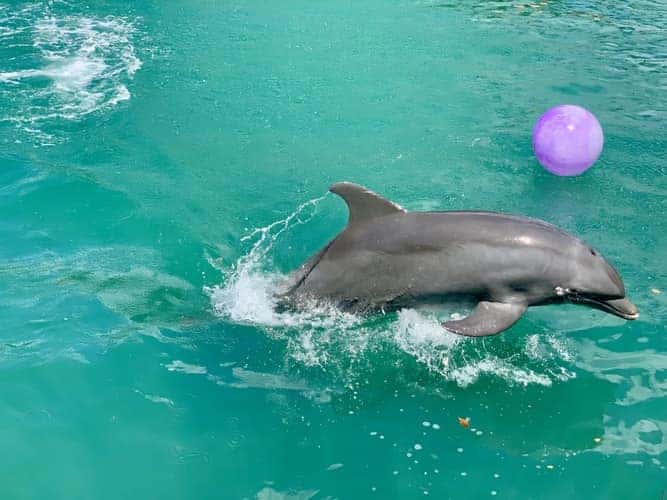 Image via Unsplash by natysctt
The program begins with a classroom learning session that presents fun facts and information about these fascinating sea creatures. Then it's off to meet the dolphins in person. Your kids can shake hands, share a kiss, or get the dolphins to respond to simple training signals. A combo ticket package that includes the Dolphin Encounters experience and Miami Seaquarium admission is $159 for guests 10 and older and $119 for guests 9 and younger.
In addition to serving as a visitor attraction, the Miami Seaquarium is also one of South Florida's prominent wildlife conservation centers, regularly rescuing and rehabilitating manatees and sea turtles.
The Miami Seaquarium will open from 10 a.m. to 5 p.m. during July and August. Visit the attraction's website for an up-to-date schedule of hours of operation for the remainder of 2021.
Address: 4400 Rickenbacker Causeway, Miami
Telephone: 305-361-5705
Go Ice Skating at Kendall Ice Arena
Ice skating probably doesn't immediately come to mind when you think of Miami. But Kendall Ice Arena is South Florida's answer to a premier ice skating facility all family members can enjoy.
Kendall Ice Arena hosts public skating sessions several times a week. You can skate to the tunes of a live DJ on Friday and Saturday evenings.
All guests who want to participate in public skating are encouraged to purchase tickets online in advance of their visit. The admission fee and skate rental costs are $15 per person. If you frequently skate with your family, a public session punch card, which the purchaser and immediate members of the family can use, offers 12 sessions for $120.
All skaters must sign a waiver before skating, and all skaters younger than 18 must have a waiver signed by a parent or guardian. In addition, Kendall Ice Arena staff members request that all skaters wear a mask or face covering while on the ice.
Address: 10355 Hammocks Blvd., Miami
Telephone: 305-386-8288
Image via Pexels by pavel-danilyuk
Play, Learn, Imagine, and Create at the Miami Children's Museum
Designed to fuel kids' curiosity, the Miami Children's Museum makes a dynamic family outing destination. Every part of this 56,000-square-foot facility captures the imagination and invites kids to explore creativity through play.
Some of the museum's exhibit highlights include a two-story Castle of Dreams sandcastle with a winding slide and an interactive virtual aquarium where kids' drawings become part of an undersea animated environment. The Mount MichiMu rock climbing wall allows all family members to get in some healthy physical activity during their visit.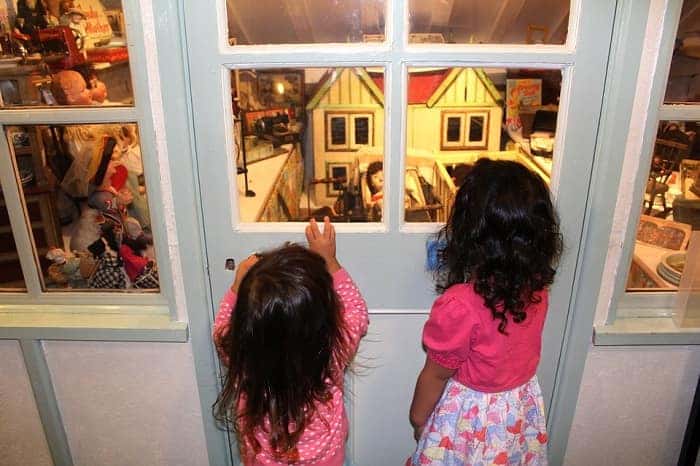 Image via Pixabay by RosieKliskey
The museum requires advance purchase of all admission tickets and offers admission during three timed play sessions each day: 10 a.m. to noon, 1 to 3 p.m., and 4 to 6 p.m. General admission is $22, $15 for Florida residents, and complimentary for museum members.
Address: 980 MacArthur Causeway, Miami
Telephone: 305-373-5437
Ride a Carousel by the Sea at Crandon Park Amusement Center
Share the joy of an old-fashioned carousel ride with your kids at the Crandon Park Amusement Center. Created in 1949 by the Allen Herschell Company, the Crandon Park carousel's wooden and molded aluminum horses feature names such as Mercy, Pretty Phoebe, and Danny Boy. Admire the exquisite artwork depicting butterflies, dancing dolphins, and pirates hand-painted on the sides of the horses.
According to the Miami-Dade County Parks, Recreation, and Open Spaces department website, the Crandon Park carousel only operates on weekends and holidays. Rides are $2 per person. The Crandon Park Amusement Center is open during weekends and holidays from 10:30 a.m. to 5 p.m. during the winter and 10:30 a.m. to 6 p.m. during the summer.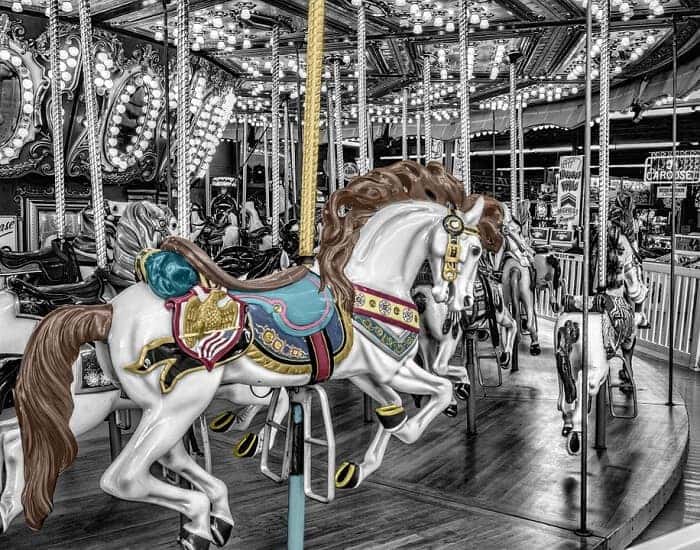 Image via Pixabay by 44833
In addition to the carousel, Crandon Park in Key Biscayne makes an attractive place to spend time with the family. The park features a 2-mile-long beach with clean sand and calm water. Enjoy activities such as snorkeling, hiking, cabana rentals, and playing on the beach playground.
Address: 6747 Crandon Blvd., Key Biscayne
Telephone: 305-361-5421
Spend an Afternoon at Flamingo Park
Located in Miami's South Beach community, Flamingo Park appeals to sports enthusiasts and families looking for a cool place to make a splash in South Florida. Renovations at Flamingo Park have introduced plenty of fun attractions for families, including tennis courts, handball and racquetball courts, a basketball court, a softball field, running track, playground, walking trails, and a bark park.
Flamingo Park also invites parents and kids to make a splash at its state-of-the-art aquatic center featuring two pool areas. Go for a swim as a family in the center's eight-lap swimming pool. Let the kids cool off and enjoy some safe water fun at the outdoor water playground.
Be sure to make time to take in the lush tropical landscaping that surrounds the park, an oasis of family fun and relaxation in Miami Beach.
Address: 1000 12th St., Miami Beach
Telephone: 305-673-7766
Stay Connected With The Best of Miami with INFINITI
As you can see, Miami offers several family-friendly attractions to keep you and your kids occupied for hours. Leave behind the boredom in your household by exploring the above venues with your family. What did you think of the suggestions on our list? Did we miss one of your family's favorite activities? Drop us a line and let us know. At INFINITI of Coral Gables, our staff members are always eager to share information about what makes our South Florida community a special place to visit and explore.